Right on the heels of other announcements this week, The Sims 4 has also revealed its next expansion: Growing Together. Compared with recent expansions like High School Years and Cottage Living, this sounds like a much more conceptual collection of features in which you'll "strengthen family bonds, make friends or enemies, and discover your Sims' truest selves." It will launch on March 16, just two days after the free base game infants update.
In the reveal video above you can spot new activities for kids of all ages like bikes, losing teeth, and full family activities like working on a treehouse. It's a bit tough to grasp the specifics of the features list from the trailer, but Maxis has it all laid out in its store page.
"Unlock and change personality traits throughout your Sims' lives as they cope with midlife crises, respond to family requests to move in, and more," it says, which sounds like a list of existential threats to me.
"Your Sim will now have preferences that determine which Sims they are socially compatible with, and which Sims are more likely to become their enemies." That sounds like they'll be making use of the Sims 4's sentiments system for chronicling relationships between Sims. We also see a bit of the new neighborhood in the trailer, former fishing town San Sequoia, and a lot of its new family the Michaelsons.
This one is clearly mostly for the Live Mode folks, but for your local exclusively Build Mode player (me), there are new items like sleeping bags and lots of new kids toy decor such as cardboard crafts and toy boxes and new stuffed animals too. Unsurprisingly, this expansion seems to lean pretty heavily into kids stuff with training potties and changing tables and infant ground mobiles to go along with the incoming infants update.
Maxis also shouted out the few Sims 4 community creators who contributed to the expansion: Dzidziak86, Deligracy, and Lilsimsie. More details about their contributions are incoming, though as an occasional Lilsimsie watcher I'd take a guess that maybe they've let her design one of the starter houses for the neighborhood given how often she critiques and redesigns the small homes in other parts of the game.
Maxis will be sharing more about the Growing Together expansion during a developer livestream on March 3. The expansion itself will launch on March 16 over on Steam and the Origin store for $40.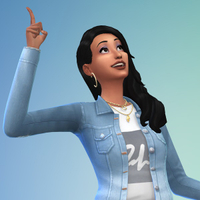 Sims 4 cheats: Life hacks
Sims 4 mods: Play your way
Sims 4 CC: Custom content
Sims 5: What we know so far