The best Fortnite deathrun codes will unlock brutal challenges, force you to perfect your skills, and require more than a little luck. OK, maybe a lot of luck, and even more death. Whether it's Cizzors' infamous deathrun series or a holiday-themed map created by community members, there's a reason this Fortnite Creative mode is so popular—and so keyboard-smashingly infuriating.
But finding the newest and best deathruns can be tough if you don't know where to look, and digging through all the rejects can be more frustrating than falling to your doom for the 700th time. That's why we've gone through the trouble for you to find all the highlights. Read on for the best deathrun codes known to man.
The best Fortnite deathrun codes right now
Space Escape – 6014-4850-9328
The classic deathrun formula with a dash of alien fauna, flora, and goop.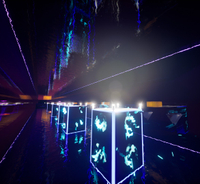 ?? Level Deathrun – 1568-5216-7988
One of the most visually pleasing deathruns I've seen in a long time. Like synthwave or some other wub-dub music came to life and lit up a dark tunnel with splendid lighting. I also appreciate the unusual choices for platforms, like giant curly spikes you have to jump across.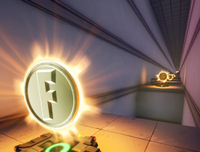 365 Level New Year's Deathrun – 8620-7097-6250
Simple and sweet, which is the best kind of deathrun. Celebrate the new year by suffering, just like last year.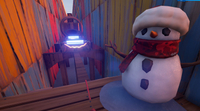 Advent Calendar Deathrun – 8630-1873-5089
A total of 700 levels in one deathrun, with 25 opening up each day. It's an advent calendar that's more fun than the one your aunt got you.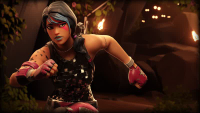 100 Level Ant Deathrun – 4031-5495-3335
Ants get everywhere, and it turns out that makes for an interesting deathrun. Live out your Ant-Man fantasy one graceful death at a time.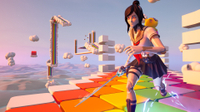 Rainbow Runners Deathrun – 9654-3764-4414
10 levels in a bright, shiny world full of fluffy clouds and colorful rainbow roads, like Super Mario if he had a death wish.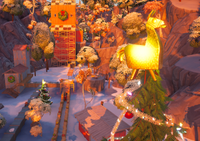 Frosty Farm Deathrun – 3114-9806-2406
Everyone loves the holidays, even those of us wishing for the painful cycle of Fortnite deathruns. This charming map is decked out in Christmas trees, tasteful gifts, and even a sleigh pulled by six little llamas. Thankfully, it's a deathrun that won't (immediately) annoy you. The first several levels I checked out felt remarkably inventive and fair.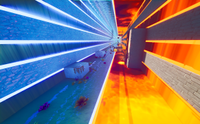 Water vs. Lava Fish Deathrun – 2022-2519-3605
A gorgeous map that splits your death between frosty flora and fiery fauna.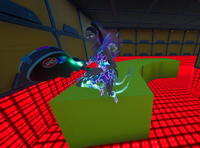 150 Level Speed Run – 0983-3446-9295
A deathrun that's all about going fast, with generous checkpoints, thank god. Dodge walls of spikes, laser baths, and much more at a pace that would make Sonic the Hedgehog blush.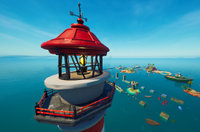 Ocean Fun Run – 8154-5275-4429
A pleasant ocean view, rustic lighthouses, and deadly blowdarts whizzing by your face. It's everything you want in a not too crazy deathrun. I especially enjoy the use of swimming mechanics to avoid deadly speedbumps in the water.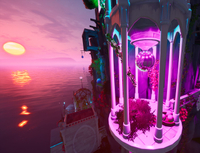 Egg Climbing – 5032-6975-8948
A bright and colorful map that challenges you to climb higher and higher rather than the usual horizontal stumble-fest. I love the use of lighting and flower arrangements to draw your eye. It really helps keep things looking like an actual tower where rascally fairies live. You'll definitely bang your head against the wall on this one a few times, though.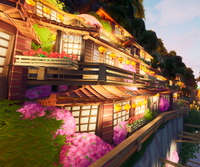 Inspire Your Chi Deathrun – 6484-4533-3864
Hop into a lush landscape inspired by ancient Chinese cities, with tall pagodas, shrine gates, and dense villages serving as the backdrop to a punishing run.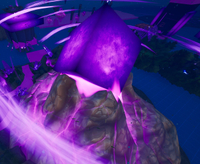 Escape Your Nightmare – 3226-5801-0514
A fun collection of parkour puzzles, treasure hunts, and escape runs, all set on a creepy map full of giant mouths, celestial hands, and one big ol' Kevin the Cube.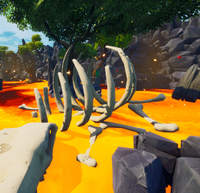 100 Level Jonesy Deathrun – 0226-6326-8437
Help Jonesy out and find his pickaxe in this simple, but ultimately quite fun deathrun that takes you all the way from verdant greenlands to desolate lava fields.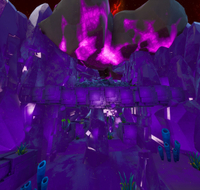 Agent Parker Escapes Galesh – 8541-7760-0193
Holy cow, a deathrun with an actual plot? This course lets you role play as an interstellar agent who's crash landed on a purple alien planet, with nothing but the voice of a mysterious "K" in your ear to guide you.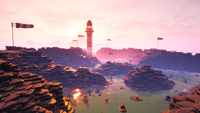 Lighthouse Adventure Deathrun – 2842-6840-7713
Don't let the simple name fool you. This is a gorgeous seaside map filled with derelict boats and seals who love to make you solve puzzles. Best of all, it's not insanely hard right out of the gate. I just love the creativity on display. Deathruns should be more than corridor crawlers, and this exceeds all expectations.
More deathrun codes
X-Run by X-Labo – 8660-5683-2097
Slippery Slide Deathrun – 1187-7729-0526
Volcano Deathrun – 7300-6984-2747
FLAG co-op deathrun – 2125-7678-3797
100 Level Wild West Deathrun – 9526-9405-5282
Sasuke (AKA Ninja Warrior) Deathrun – 9547-6268-3056
First-Person Deathrun – 2876-1894-8328
Rainbow Default Deathrun – 9832-1642-6109
100-Level Biomes Collide Deathrun – 6276-7135-4861
Relativity Deathrun – 7024-4001-0960
Summer Splash Deathrun – 3958-2152-5837
Broken Time Machine Deathrun – 9489-7798-3608
More Wacky Ways to Die in Fortnite – 9650-8149-3607
Retrowave Deathrun – 3478-4103-0917
100 Level Default Deathrun – 2359-3574-9339
Fire vs. Water Deathrun – 2854-7665-1230
The Deadpool Deathrun – 5376-4796-8360
Cizzorz Deathrun 4.0 – 2778-3253-4171
Dread Pirate Jonesy's Deathrun – 2167-3396-1292
Jesgran's Deathrun – 5030-1216-1484
Itscizzors Death Run 3.0 – 6245-9996-8091
Storm Runners – 3632-0591-6558
Shadow vs. Ghost Deathrace – 2033-1780-7591
Don't forget to check out our Fortnite hub for more guides and walkthroughs.